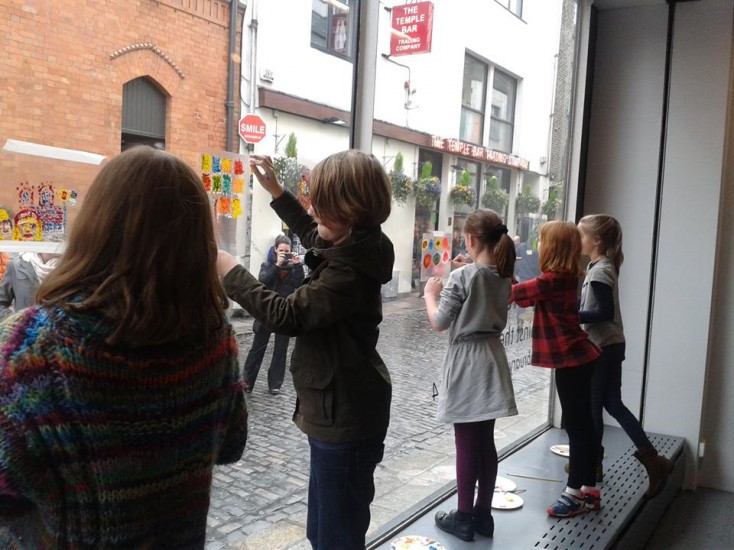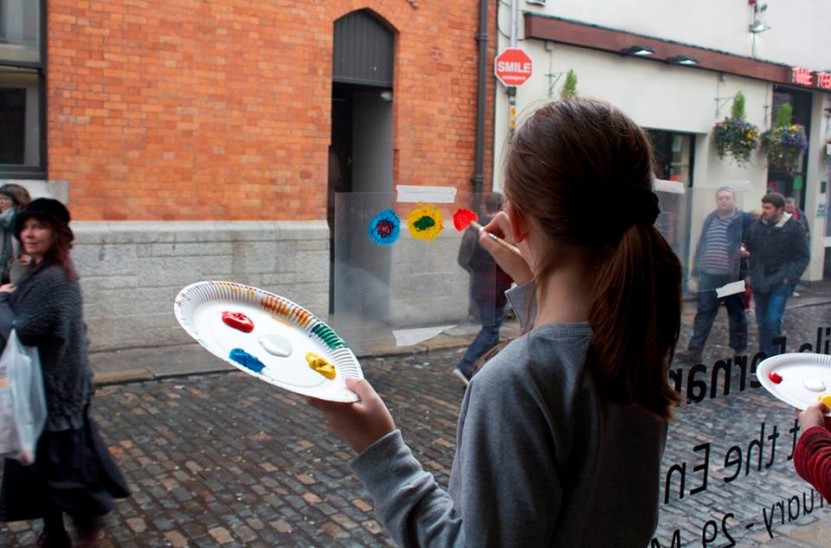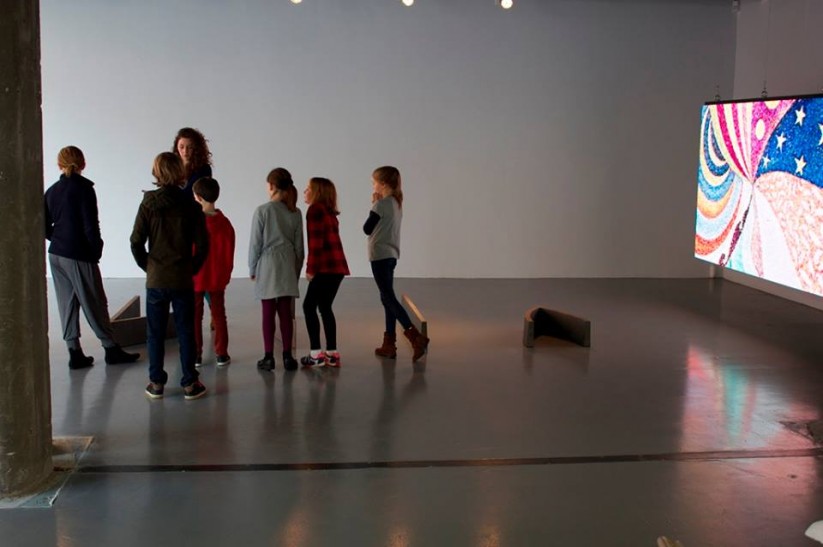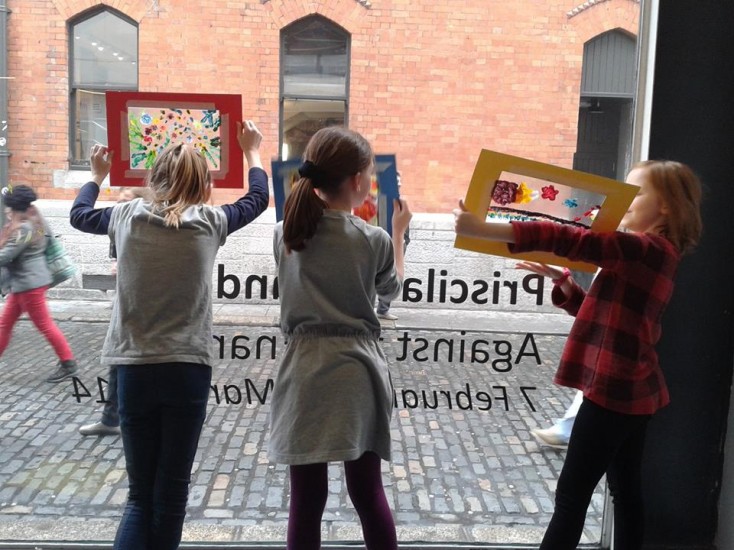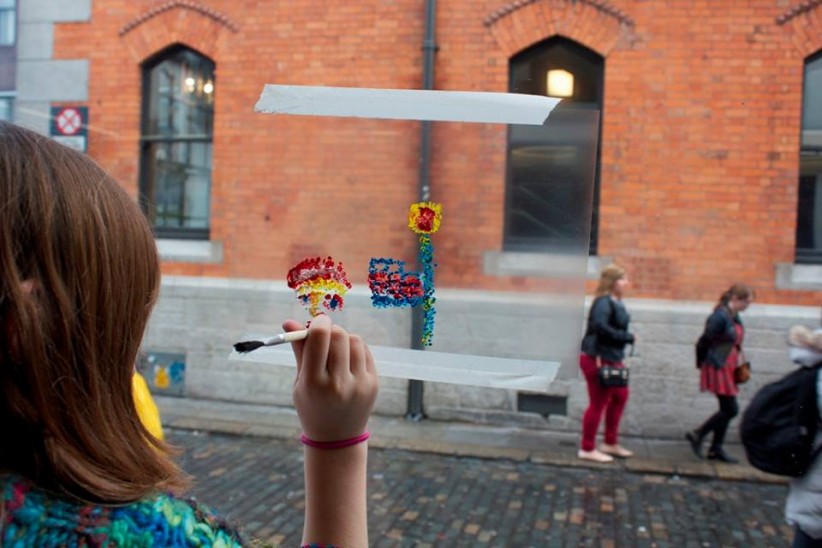 Documentation of a Workshop in response to Priscila Fernandes' exhibition
Against the Enamel
at Temple Bar Gallery and Studios

A workshop that involved painting on windows using pointillist techniques in response to Fernandes' research into the neo-impressionist painter Paul Signac's painting "Opus 217. Against the Enamel of a Background Rhythmic with Beats and Angles, Tones, and Tints, Portrait of M. Félix Fénéon", which appeared animated in the exhibition, twisting on its axis on a huge LED screen.

The workshop began with a conversation about the artist's work and ended with messy window painting session.